Posted by Monica Arnold on Apr 24th 2019
Greeley, PA - Kahr Firearms Group, a leader in innovative firearms design and manufacturing, is proud to announce its donations for the 2019 NRA Annual Meetings in Indianapolis, IN.
Kahr Firearms Group will be donating a custom Trump Thompson (T1-14-50DC) by Auto-Ordnance and a Desert Eagle 429DE (DE429SRMB) by Magnum Research for the NRA-ILA Leadership Forum Dinner. Kahr Arms will be donating seven Thin Blue Line PM9's (PM9093TBL) for the NRA Wall of Guns auction to be held throughout the convention. The NRA Annual Meetings & Exhibits will be held at the Indiana Convention Center in Indianapolis, IN on April 26-28. For more information, visit NRAAM.org.
The "Trump Thompson" design was inspired by the commitment of President Donald J. Trump to defend the rights of the people of the United States. Production models of this special edition Thompson will be available when the official product launch takes place this summer. The "Trump Thompson" starts as a Model 1927 Tommy Gun, chambered in .45 ACP. It is entirely manufactured in the USA from quality steel and American walnut. On the right side is engraved an American flag, and the image of our 45th President. His name and "45th" are engraved on the receiver. The grip contains his famous quote drawing the line at infringing on Americans' rights. On the right stock are engraved the Presidential Seal, American Flag, and the White House. The grip contains another important quote from President Trump defining the Second Amendment as America's "first freedom". The receiver contains President Trump's promise to "Make America Great Again". The finish is highly durable Cerakote in Armor Black, and Cerakote Clear over high polished flats. MSRP for the "Trump Thompson" (T1-14-50DC) will be $2309.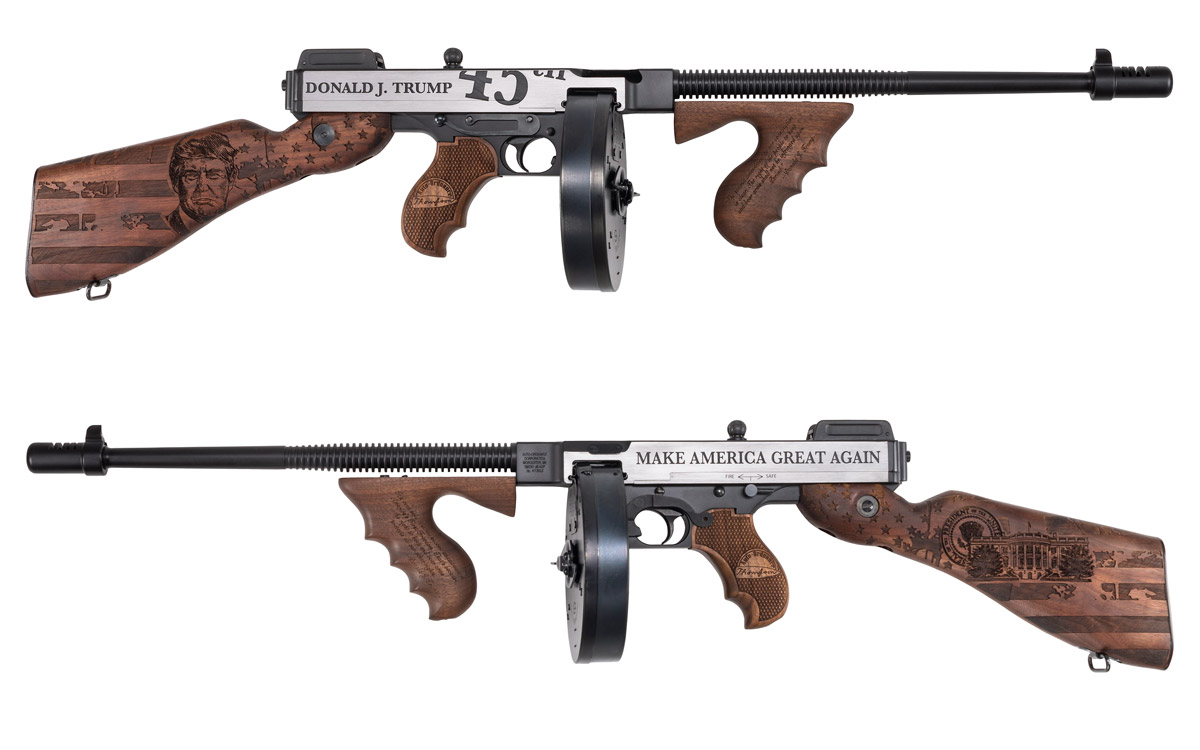 Magnum Research introduced the Mark XIX 429 Desert Eagle pistol (DE429SRMB) in late 2018. The 429 DE product line includes ammunition, pistols and barrels in the recently introduced cartridge. The 429 DE pistol has a stainless steel slide, a stainless steel frame with Picatinny bottom rail, and a 6" stainless steel barrel with integral muzzle brake and black appointments. The pistol ships with a .50AE 7-round magazine and has an MSRP of $2,143.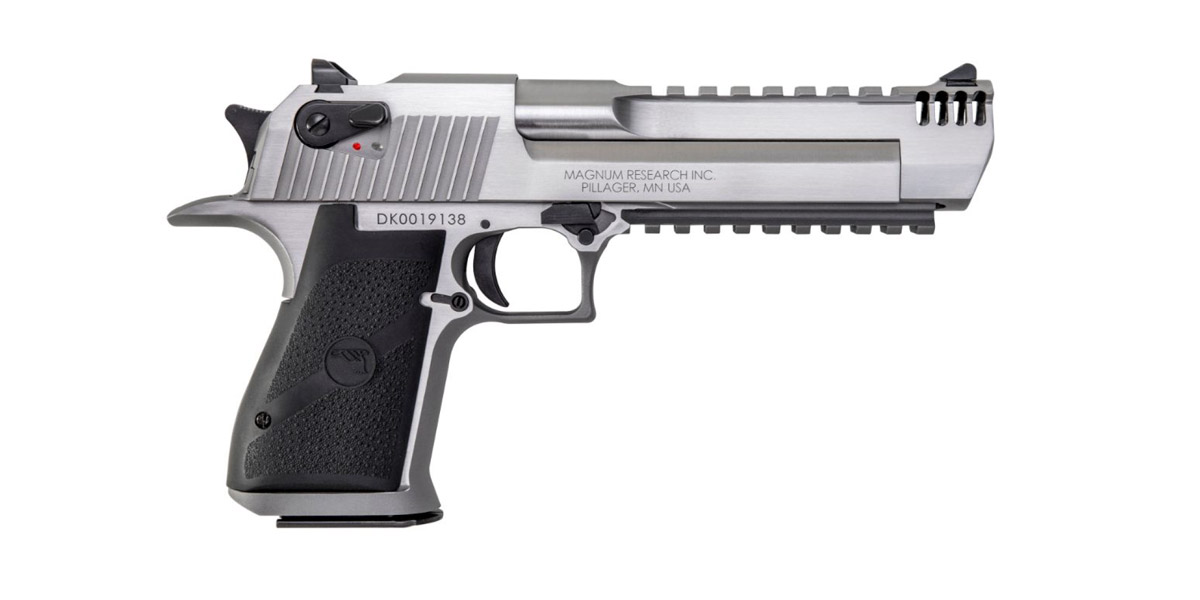 The Thin Blue Line PM9 was introduced in 2018 by Kahr Arms to honor the men and women in law enforcement who risk their lives to "serve and protect". The Thin Blue Line PM9 slide is finished in durable Armor Black Cerakote. All other exposed metal parts are blacked out, and a blue line is added encircling the slide. This special model comes equipped with easy-to-see TruGlo Tactical Night Sights. Two flush mount six round magazines and one seven-round extended magazine are included. Each of which have been blackened for concealability. MSRP for the "Thin Blue Line" PM9 (PM9093TBL) is $899.